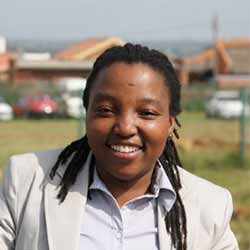 Dr. Ntlotleng Mabena
Director
Dr. Ntlotleng Mabena is public health clinician and an academic, who has over the years worked as a medical practitioner in both the public and private health sectors. She holds an MBcHB degree (UP), MPH (UP), Dip HIV Man (College of SA), Dip Tropical Medicine (UP), PGDip CFM (UFS) and a Graduate certificate in LGBT Health Policy and Practice (George Washington University, USA). Dr. Mabena has also worked for several NGOs, in the roles of project manager, Chief Operations Officer, and consultant. Her areas of work include HIV management, LGBT health; SRH with special focus on Contraceptives and Termination of Pregnancies; and Gender Based Violence, Rape care and Child Sexual Abuse. Dr. Mabena has been closely involved in the National Voluntary Medical Male Circumcision (VMMC) program in South Africa, having implemented various systems that are key to the success of the male circumcision program in the country and in the region. Dr. Mabena has also worked within Clinical Forensic Medicine department in the Johannesburg District, providing medical care to survivors of sexual and domestic violence, and being an expert witness in court. She continues to be integral part of the district's training committee. Dr. Mabena is highly self- motivated and driven by her passion to work with vulnerable groups in need of adequate health care.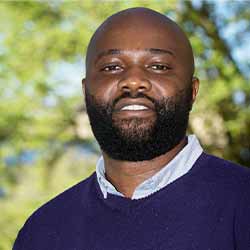 Mr Ronny Kabongo
Research, Development & Technical Manager
Ronny is the Research, Development & Technical Manager at GeneLethu. He holds an MSc in botany and is currently completing his PhD. Ronny has over 8-years' experience in research and project management at the African Centre for DNA Barcoding.  Ronny has been a member of the LifeScanner and Lab-in-a-Box technology implementation team since 2015 and has overlook the implementation and execution of numerous funded projects i.e. Google Global Impact Award (Barcode of Wildlife Project), U.S Fish and Wildlife Service (wildlife trafficking in South Africa), Global Genome Biodiversity Network (Data discovery initiative), and Department of Environmental Affairs (Biosecurity: invasive project). His research interests include DNA barcoding, wildlife forensics, phylogenetic and evolutionary ecology genetics. He has demonstrable expertise in Next Generation Sequencing and Sanger sequencing technology and Bioinformatics.